Forge Motorsport: Winning the Employee Lottery
In last week's blog we looked at what leading a motivated workforce means for the business leader, and this week we share an example of how a Gloucestershire based business has recognised the impact of engaging staff for increasing business performance and has embraced the principles of radical employee engagement.
Peter Miles, Managing Director of international group of companies, Forge Motorsport, is a giant of a man. It's not just the ex-rugby player's physical presence that you immediately notice but the humble leadership touches he constantly displays with his staff.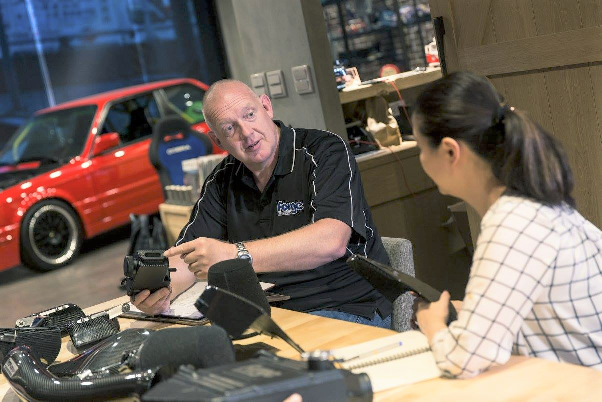 Peter Miles, Managing Director, Forge Motorsport
With their headquarters in Gloucester, Forge Motorsport is now a third-generation family business that was founded over 30 years ago with the simple ideals of:
innovation

clever design and

manufacturing to the highest quality
with a mantra of:
innovative products

the best customer care and after service worldwide

all while looking after their people.
Forge have developed the largest range of replacement aftermarket blow off / recirculation valves, intercoolers and actuators in the world.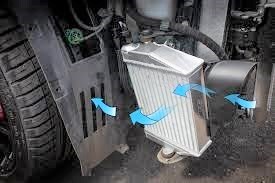 Utilising a state-of-the-art in-house CNC machine shop and a highly skilled team of dedicated engineers and fabricators, the company supplies Forge-branded product worldwide and to their sister companies, Forge USA in Orlando and Forge Asia in Taichung, Taiwan. Forge Motorsport proudly states 'Made in Great Britain' on all their products. The firm is honoured to supply the leading names and race teams in the world of Motorsport including Formula 1, World Rally Championship, Rally X and Le Mans, as well as supplying several Original Equipment Manufacturers.
Despite all this success, Pete notes that after joining the LEAD™ program, the Game Changer was insights from a Masterclass on radical employee engagement.
"It was like winning the employee lottery," notes Pete. "I realised that employee engagement is the safest, quickest and cheapest way of transforming my organisation, delivering step-changes in efficiency, quality, employee morale and profitability.
"I have always been a visible leader, speaking to staff. However, I was not doing it in a structured and organised manner. So, I have now put regular meetings and briefings in place so that everyone knows what is going on. I've built in time for two-way discussions so ideas can be heard, discussed and actioned. It's amazing the buy-in that we have had to this simple, no-cost way of improvement.
"I also realised that I was not spending enough time with those whose natural energy can drive improvements. I have refocused meetings accordingly and created reviews that has led to plans and actions to do something different. We then get on and do what we say we were going to do. It is having a transformative effect with staff even more engaged than they were previously.
"This new way of leading has also allowed me to address my own blind spots.
Useful tools: Stop, Continue, Start
"I used Stop-Continue-Start with my managers to get peer feedback. I've always been quite reflective, but I needed to understand my limitations and prejudices. I was at a crossroads and realised there needed to be a change in myself first.
"I was aware I was micro-managing, but not the extent it was affecting supervisors. I had to stop. We immediately reaffirmed the line management with a clear organisation structure with simplified roles and responsibilities and immediately noticed the difference.
"We'd started to hold monthly review meetings with staff then we'd let it lapse, but they wanted them to continue. There were a few questions about what the company stood for and some contradictions between the US and the UK. We were sending out mixed messages. We'd developed a 'no blame' / 'no consequence' culture, so we've put a structure in place that's written down, understood and adopted by all. That's made it possible to start having follow up discussions when tasks are not implemented.
"Stop-Continue-Start has been one of the most useful tools for my self-development. But don't use it if you don't intend changing!"
Investing in the future
Pete has now invested in both the next generation – the next set of family members and managers – and the wider workforce.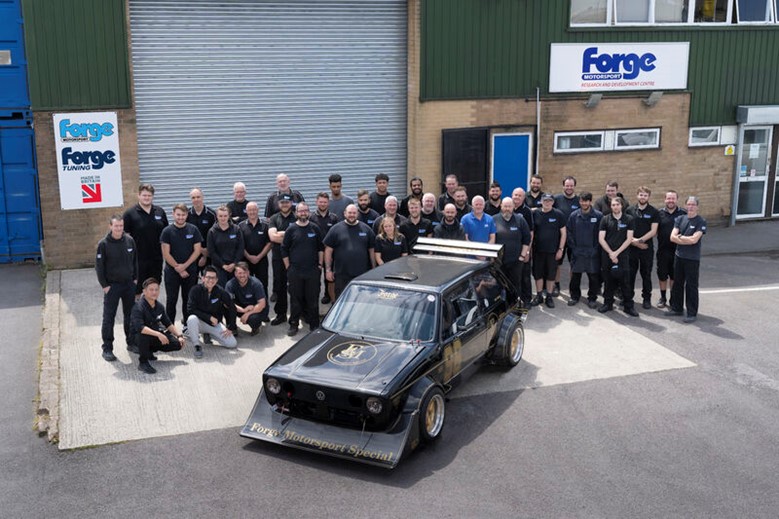 "We have a proud story to tell," continues Pete. Forge Engineering was founded by Juri and Josie Zaslawski alongside my parents, Fred and Gwen Miles. Josie and Gwen are sisters, and the brothers-in-law started the venture. I joined in 1990 and we started Forge Motorsports in 1996. My son, Zac, is business development manager, working alongside his brother-in-law, Ryan Maycroft.
"Family is the very DNA that drives the company. Steve Speck was the first employee outside of the founders and he is now production supervisor. Steve's wife Jackie and two sons, Ryan and James, are also key players in the firm. Indeed, Zac and Ryan Speck went through the same leadership training that I have been through and they bring their energy and ideas back into the firm to make further changes and improvements. Both followed me onto the GOLD™ program and we are all working towards an MBA (Leading Business). Our sales manager, Alex Harrhy has also graduated from LEAD™.
"We have many staff members with over 15 years plus of service, and the average length of service amongst the 50-plus employees is more than 13 years.
"We have also rolled out a company-wide training program to improve our manufacturing competitiveness. This has had an amazing impact on everyone and we are already stripping waste out, reducing our costs and improving our productivity. It's amazing just how engaged everyone is to make improvements.
"We can now quantify this too as we have introduced the MAD ideas system, encouraging colleagues to put forward their suggestions to improve what they do, their area of work and the wider business. The digitised capture system from QuoLux™ is truly Making A Difference (MAD). In the first 8 weeks of its launch we had 72 ideas from two-thirds of the workforce. That's engagement. That's improvement. Ordinarily, I wouldn't have heard 90% of those ideas. Every idea is being captured and everyone giving a suggestion receives an immediate 'Thank you'. Every week our Continuous Improvement (CI) team goes through all new ideas and provides feedback as well as creating status reports on all ideas for everyone to ask at any time."
Ryan Maycroft and Jon Hill are two of the members of the CI team:
"The MAD ideas system has been revolutionary in the way our teams suggest and implement ideas throughout the business. Everyone now has a voice that is being heard, and that is Making A Difference."
With over 60% of sales exported, Forge Motorsport is a fabulous example of what a local manufacturer can achieve in the highly competitive automotive industry powered by an engaged workforce.
To understand more about our MAD ideas system, you can read more on our DigiTools page, or get in touch with us directly.
If you would like to learn more about our LEAD™ program for owner-managers, directors and senior managers, please get in touch with Jo Draper here.
Our next LEAD™ program starts in November.
Don't miss out!
Keep up-to-date on the latest leadership and management tips by signing up to our weekly blog here