At this time of year, thoughts often turn to plans for the future and many of us make promises (resolutions) to ourselves – to get fit, to eat better, to drink less and so on. However a 2021 study found that two-thirds of people abandon their New Year's resolutions within a month and simply return to old ways.   
So this year if you are looking to improve how you lead your team or your department or your organisation, why not take steps to ensure that the objective is realistic and achievable by working alongside like-minded peers. 
One of the most potent features of our leadership programs is the positive energy generated by bringing leaders together to witness first-hand each other's techniques and strategies, in order to evaluate and improve their own performances, whilst inspiring belief in each other and their teams. 
Creating a trusting environment in which leaders can truly speak openly and frankly, ask questions of each other and challenge and encourage their peers to take steps to improve, is the very foundation of the success of our programs.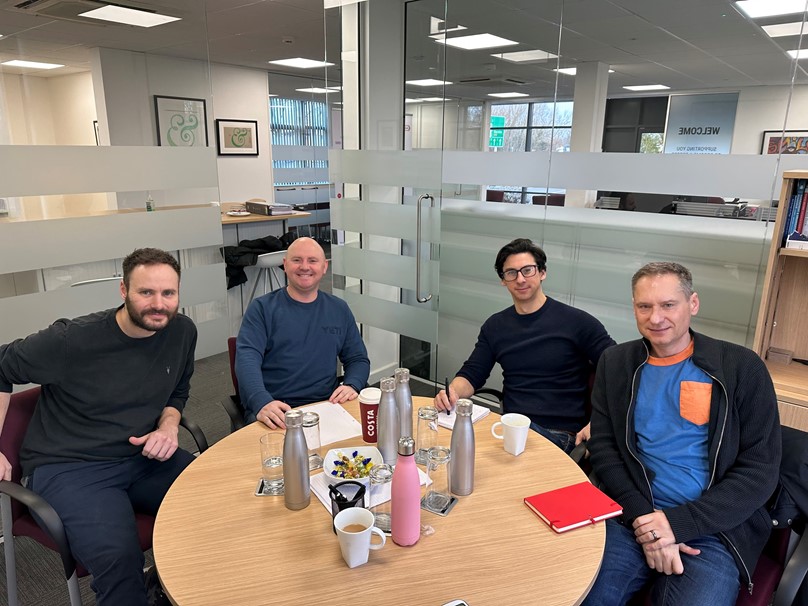 One of the Cohort 19 Action Learning Sets;
L-r Luke Holden, Transport Manager, Printwaste Recycling & Shredding; Adam Padmore, Managing Director, Rappor; Daniel Chun, Director of People, Engagement & Quality, Caring for Communities & People (CCP); Richard Arthur, Managing Director, Hooray Recruitment
With our next LEAD™ course starting in the Spring, the new cohort will kick off with a two-day 'Overnight Experiential' where the first sparks of that positive energy appear, as we begin to challenge the group to examine the way they lead and how those that follow them may experience their leadership. 
What's interesting is that whatever the size or type of business, it quickly becomes evident to the participants that there is more that unites than divides them. The issues we face as business leaders are often rooted in managing change and bringing people with us. 
This can be even more complex within a family business, where decisions may need to be made about passing the firm to a new generation or recruiting professional managers to join the board and be part of the management team. In fact, half of the leaders that participate in LEAD™ work within family firms. 
Injecting 'newness' and fresh thinking can help us all to see a challenge from a new perspective, and that's one of the huge benefits of forming a trusted cohort (group). 
It is our experience and certain belief that many senior people of successful businesses simply welcome a safe and secure environment in which to offload anxieties and obstacles, allowing them the time to reflect, discuss and perhaps find a new way to approach a challenge that's been nagging away or a major turning point in the business.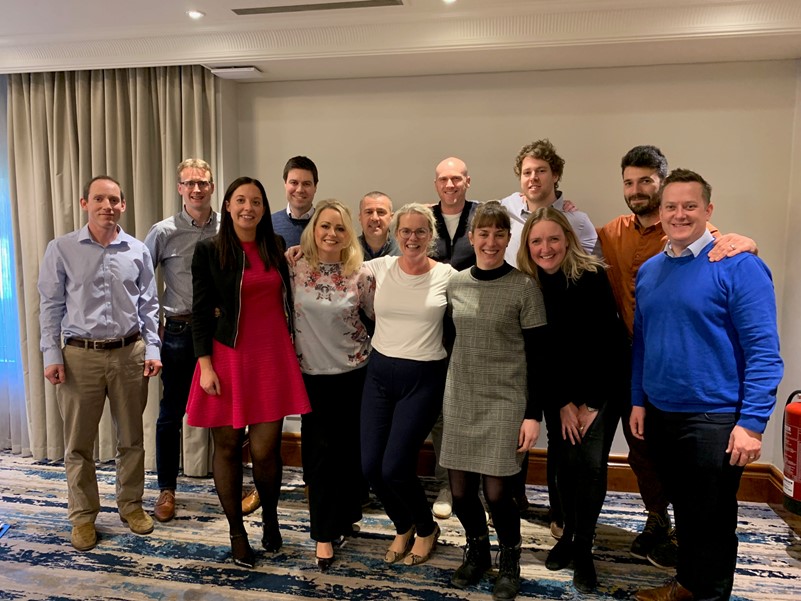 Cohort 15 of LEAD™ at their Final Learning & Reflection Day
L-R: Simon Ashburner, Managing Director, Pulsin; Andrew Gardner, Technical Director, Galebreaker ; Lindsay Babbage, Director, Datasource Recruitment; Miles Roberts, Sales & Marketing Director, Creed Foodservice; Nicola Bird, Managing Director, AccXel; Vince Frost, Senior Account Manager, Barnwood Shopfitting; Jessica Fairhurst, Managing Director, Premiere Healthcare; Andrew Tutt, former Group Director Software Development, Thinkproject; Ellen Edwards, Head of Finance, Gloucestershire Counselling Services (GCS); Robert Whiteley, Business Development Manager, Oxford Plastics; Henry Herbert, Sales Director, Hobbs House Bakery; Anthony Marshall, Production Director, Leeways Packaging.
Almost 300 people like you have been trained with QuoLux™ on LEAD™. They have all become better leaders, developing their confidence to make the changes they wanted to make, inspiring belief and enabling others to go further than they thought possible. That's leadership, and the good news is that it can be practised and learned. 
Get in touch with Jo or Stewart here to ask about your place on our next LEAD™ program commencing 19th and 20th April. 
As an owner-manager, director or senior manager are you ready to Take the LEAD™? 
(in main photo, Cohort 1 of LEAD™ in 2012)
Keep up-to-date on the latest leadership and management tips by signing up to our weekly blog here